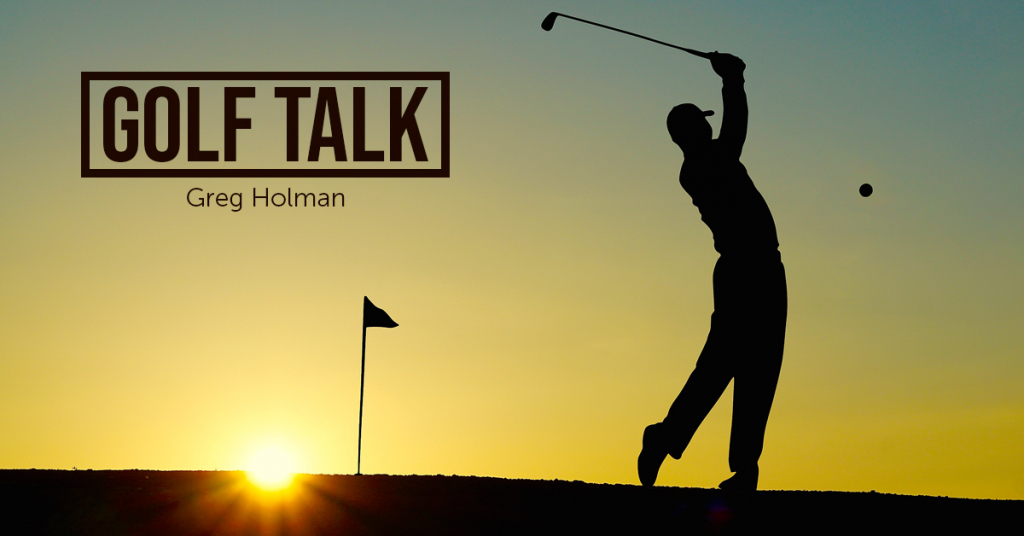 Golf Talk With Greg Holman – #107
Click play to listen to Greg's blog, or, read below.
The PGA Golf season runs from September through August so it truly is a year-round sport. So now that we are almost three months into the 2023 season, I thought I'd pick the young pro golfers to watch. I was going to choose three, but I'm going to expand that list to four.
First, I've always liked Colin Morikawa. He's a great short to mid-length putter and has just enough fire to use that to his advantage on the course. He's still only 25 and has PGA wins including two Majors: The 2020 PGA and the 2021 Open Championship. He's not the longest driver, but he makes up for it with his short game and attitude. I think he will win another Major this year.
Second, is Viktor Hovland. Viktor is so laid back, at first I thought the Norwegian was content to finish in the top 5, but he definitely has game and he's also only 25 with three PGA victories.
Third on my list is Patrick Cantlay, the #3 golfer in the world. He is long off the tee and accurate. If he gets his short game together, look out.
The other player I added to the list is Jon Rahm. I hesitated at first because I didn't consider him a young player. It seems like he's been around forever because he has seven PGA wins, including one Major, but he is only 28 and turned pro at age 22. He certainly has his ups and downs. If he can control that Spanish temper, he'll be hard to beat. He doesn't fit the stereotype of someone with a good short game simply because of his size, 6-2 and 220, but putting is the best part of his game.
John Daly is a big guy and he has a terrific short game, and then there was Jack Nicklaus, so it's not unheard of that a stocky guy would have a deft touch. But what's surprising is, he is not one of the longer hitters on tour, something that is not required but really helps on today's 75-hundred yard courses and especially the PGA and US Open. Rahm has held the #1 position before and I predict he'll reach that pedestal again before he turns 30.
So, there's my list and I welcome your comments at greg@radiogetsresults.net.
Hit 'em straight!
---