Three people are facing charges in two separate robberies of a pizza delivery drivers outside of Holts Summit.
According to court records 18 year old Tarique Shelton of Jefferson City is being charged with Second Degree Robbery and Armed Criminal Action, for an incident on February 22nd and March 15th.
Apparently a pizza delivery driver reported two men approached him with a gun and stole money, and other property.
In March the delivery driver says two men tried to steal money and a pizza however he got back in his car and no property was taken.
Two juveniles area also taken into custody in connection to the robberies.
An investigation is continuing.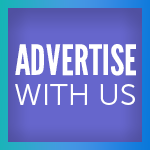 Let Us Help You
KXEO Radio Inc. would like to give you the opportunity to increase your exposure by placing your ad here! Call 573-581-5500 to speak with a sales associate today!