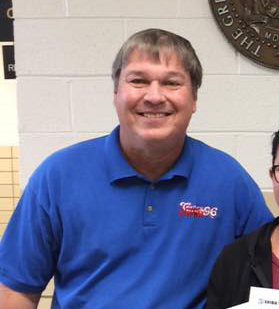 GREG HOLMAN
---
Greg was born in San Francisco at the bargain basement price of $25. (His dad was in the Army.) His family moved back to Missouri when he was two. He grew up near Ava. His dad was a research physicist at the Bureau of Mines in Rolla, while his mother sold real estate in the area. They are now retired.
After graduating from Rolla High School, he attended the University of Missouri-Rolla (now Missouri S&T) before finishing up a BA in Speech and Dramatic Arts at Mizzou.
YOUR "BUD" DOUG OWENS
---
With the help and advice of his best friend & fellow broadcaster, Doug Owens began his radio career during his junior year of high school in 1982.
He started at his East-Central Missouri hometown radio station in Montgomery City, known then as KVCM. From there his career has taken him to radio markets in Columbia, Lebanon, Moberly, Lake of the Ozarks, Kansas City, and Cape Girardeau. Before landing at MIX Country 96 | KWWR.
Doug's passion for "Music in General" provides the fuel for his love of radio and the communities involved. He likes to take every opportunity he has to spend time with his family and friends.
Since childhood, not to mention living in Kansas City for nearly 20 years, his favorite football team is the Kansas City Chiefs!
RAY MICHAELS
---
Ray is a mid-Missouri native and a 1993 graduate of Moberly Area Community College (go Greyhounds!) with a degree in Marketing / Management. He enjoys Cards & Royals baseball, Chiefs football, and Blues hockey in addition to Mexico & Mizzou sports. With over 15 years of making a living off of his voice, he's still surprised by what sometimes comes out!
ROWDY YATES
---
Rowdy is best known as the host of The Original Country Gold Show! Check out Rowdy and all your Country Favorites every Saturday night from 7-Midnight.