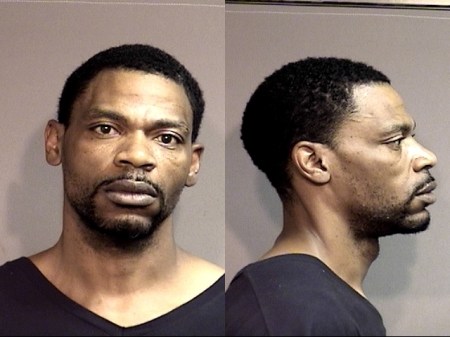 One person has been arrested in relation to a domestic incident in which shots were fired on Forest Avenue in Columbia on June 30th.
Columbia Police confirm investigation led to the arrest of 39 year old Douglas Antonio Lee in the 6100 block of Wagon Trail Road.
Detectives observed Lee sitting in a vehicle in the area. When they approached, Lee fled the scene dropping a baggie containing more than 4 grams of meth, and another that contained a powdery substance.
He was taken to the Boone County Jail.
North Callaway Basketball in Centralia Tournament In the first round of the Centralia Tournament last night (Tuesday), the Harrisburg Bulldog boys downed the North Callaway Thunderbirds 74 to 58. Up next for the Tbirds, tomorrow night (Thursday) they take on the host Centralia Panthers. More In Sports Most Recent News… Continue Reading