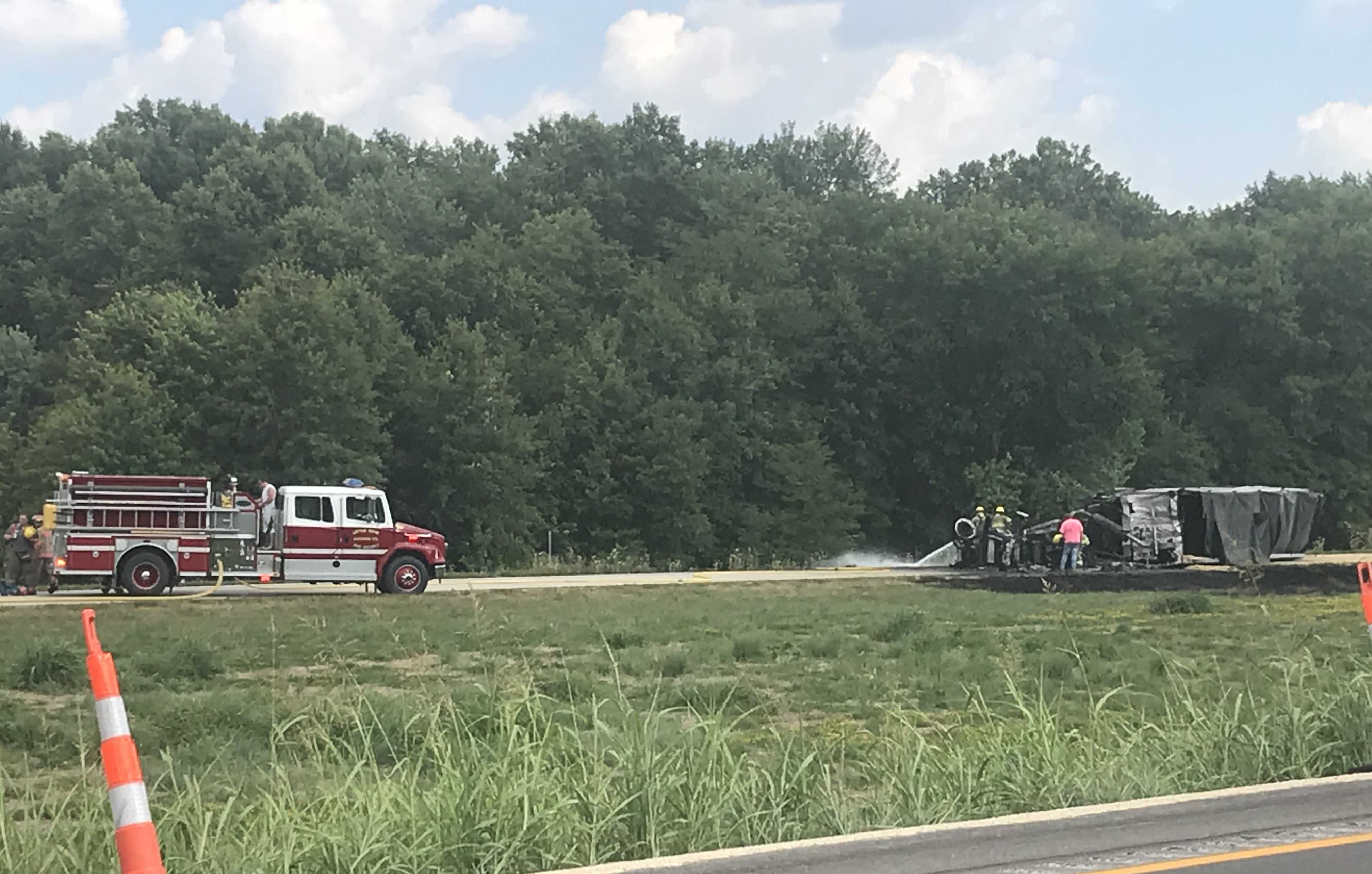 Semi-Truck Crash Closes Highway 54
A semi truck has crashed on eastbound Highway 54, just inside the Audrain County line.
Numerous emergency vehicles are currently on the scene, and the truck appears to be flipped on it's side and has apparently burned.
The Missouri State Highway Patrol reports no one was injured. The name of the driver has not yet been released.
The Missouri Department of Transportation reports both eastbound lanes are closed for an estimated 4 hours.
Soybeans were spilled on the roadway, and the roadway has been inspected for safety due to possible fire damage.
Traffic is being diverted onto HH. Please avoid the area if possible.
Little Dixie Fire Protection District Responds to Large Building Fire Thursday Night Around $125,000 in damages is estimated after a building caught fire at 18168 Audrain County Road 356 last night (Thursday). Little Dixie Fire Protection responded to the Daniel Gingrich residence and found a large metal building about 50 feet by 100 feet fully…… Continue Reading