Grain Belt Express Tiger Connector Public Hearing Held In Mexico
Residents from all over northeast Missouri make their voices heard on the Grain Belt Express and their Tiger Connector at a Missouri Public Service Commission hearing in Mexico this (Tuesday) afternoon.
There were 36 who spoke out about the project, of those 31 were opposed with five speaking in favor of the project.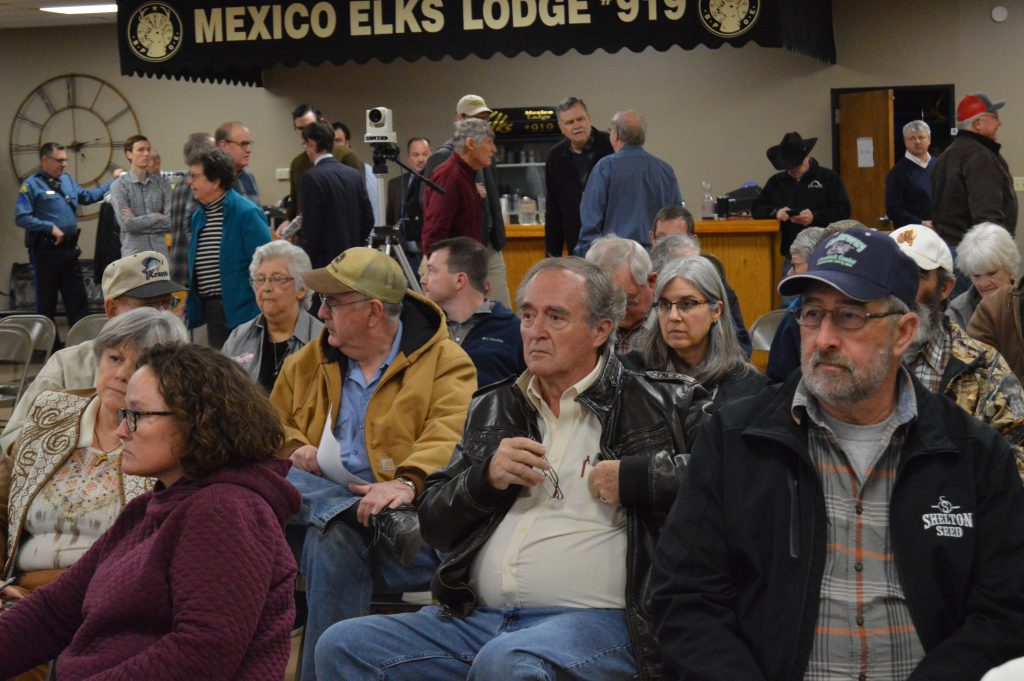 Of those in favor, two represented companies that would have a financial interest in the project by way of contracts, two are Randolph county residents who signed easement agreements early on and have had no problems since then, and the fifth was Jeffrey Martin, Executive Director of the Carroll County Chamber of Commerce who spoke of the economic benefit to their area from the property taxes being paid.
Of those opposed, the most common concerns were whether there is a need for the project, landowners who already have easements from other utility companies claim Grain Belt Express won't build on those existing easements, GPS systems shut down when farm vehicles get near the high-voltage lines, unknown health risks, and the fact that there hasn't been an environmental impact study.
The overwhelming majority of complaints was that Grain Belt Express is a privately owned for-profit company that is being allowed to use eminent domain to secure easements as summed up by Audrain County Presiding Commissioner Alan Winders.
A virtual public hearing on the project is set for tomorrow (Wednesday) at Noon.
---
More In Audrain County
Most Recent News