History Made During Final Night of Miss Missouri 2023
(Pictured above: newly crowned Miss Missouri Hayley Leach and Miss Missouri Tee Gracyn Rouse)
For the first time since the tee program started, a panel of judges crowned two sister queens as Miss Missouri's Teen and Miss Missouri. Miss Southern Missouri Hayley Leach of St. Louis is the new Miss Missouri. Last night, the judges crowned her sister queen, Gracyn Rouse, Miss Southern Missouri's Teen as the new Miss Missouri's Teen.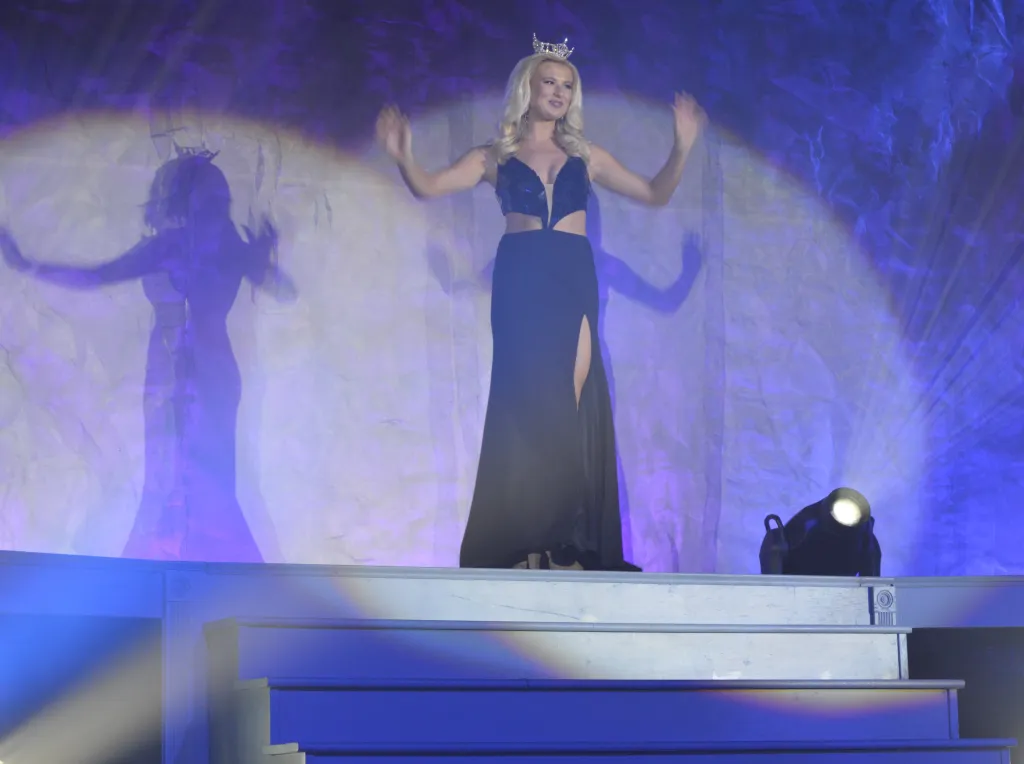 After a farewell from the reigning Miss Missouri Claire Marie Kuebler, Leach was announced as the winner.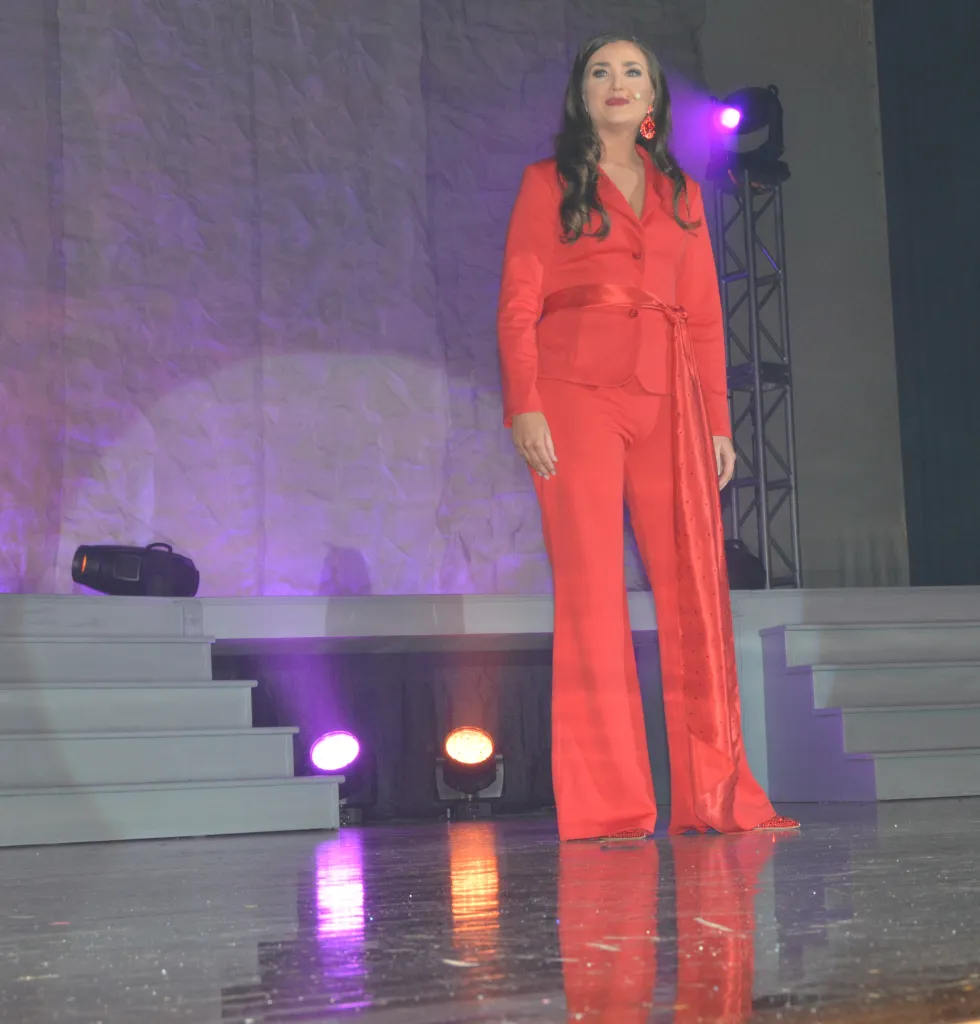 (New Miss Missouri Hayley Leach performing a monologue of Her Story during final night of Miss Missouri competition in Mexico)
During the competition, she performed a monologue of Her Story about the history of Miss America and its importance for women during the talent portion, showcased her style in a strapless teal gown with an art-deco inspired neckline and full length skirt during the evening gown, and represented her Community Service Initiative, "See the Able, Not the Label" autism awareness. Leach is a student from the St. Louis School of Law at Washington University where she is studying labor and employment law.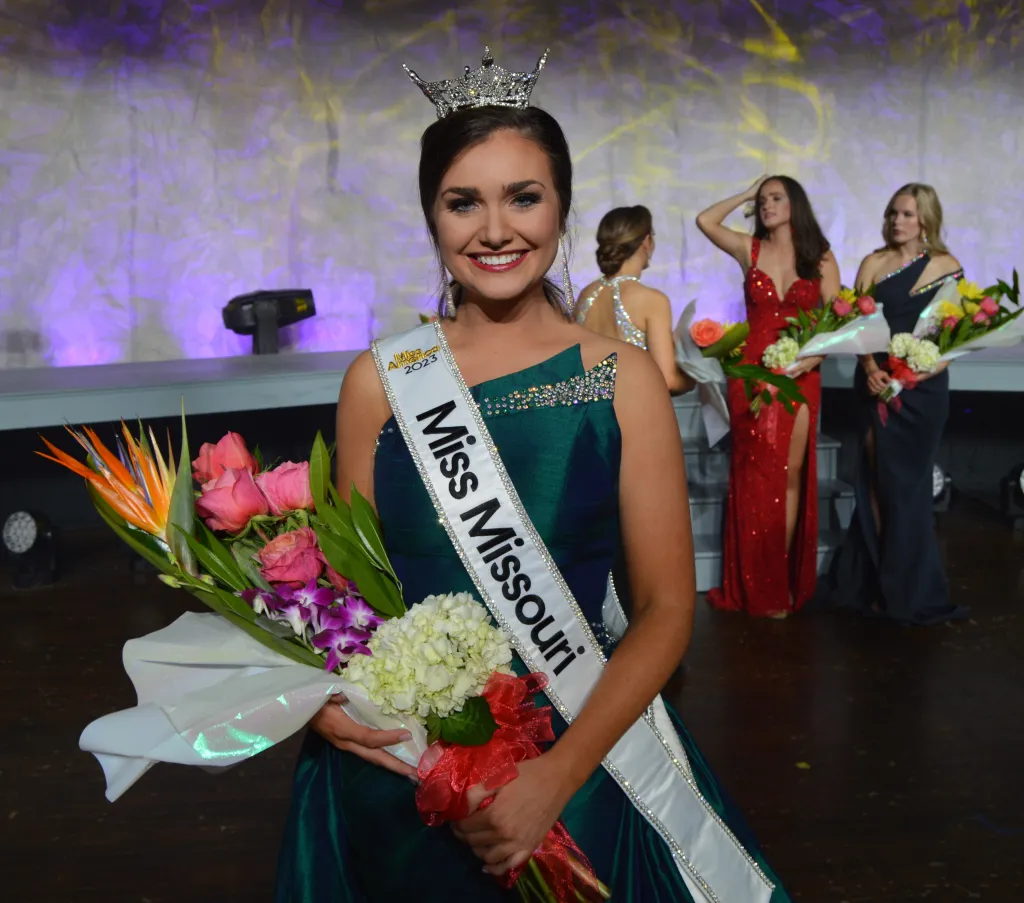 As the new Miss Missouri, Leach received a $14,000 scholarship as well as a prize package the includes an official crown and walnut crown box, a feature article in LO Profile Magazine, a wardrobe courtesy of the Miss Missouri Scholarship Organization as well as The Royal We and Natalie M., a fur jacket and photo cards from the Missouri Trapper's Association and Fur Arts, Inc., accessories from Melody's Quality Jewelry, fashion photography from Devine Studios, a talent consultation with Bill Wolfe of Kansas City, and a health and wellness package from area businesses like Merle Norman, Results Fitness, and the Mexico Area Family YMCA, an embroidered garment bag and makeup bag from the Miss Branson and Springfield Organization, interview and paperwork consultation from the Shelby Ringdahl Collective and couture items from Commanda Couture.
Rounding out the Top five were: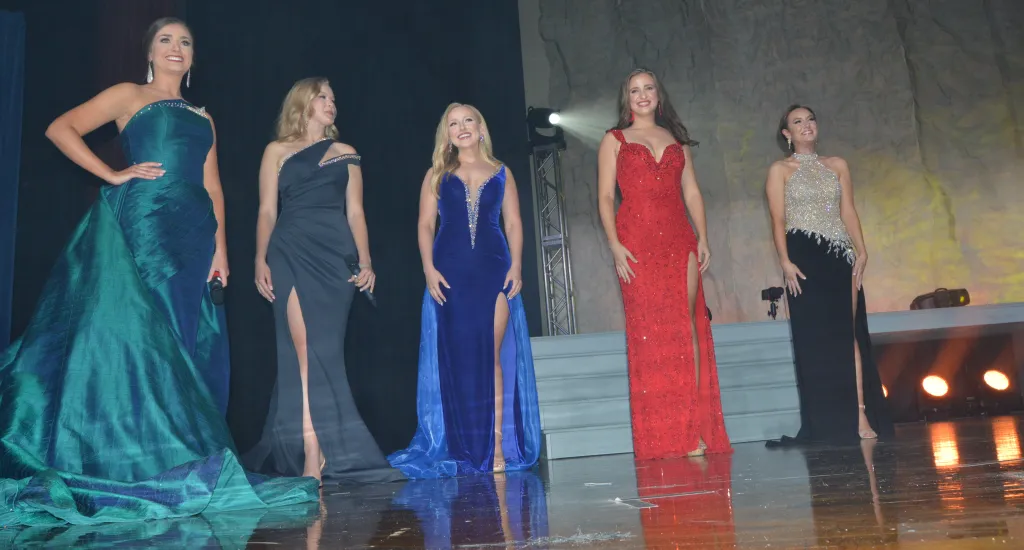 First Runner-Up, Miss Branson Holly Enowski of Eldon
Second Runner-Up, Miss Springfield Route 66 Katie Farr of Jefferson City
Third Runner-Up, Miss Gateway Halie Hebron of O'Fallon
Fourth Runner-Up, Miss Kansas City Georgia Barge of Kansas City
Starting next week, Leach will begin preparations for Miss America.
A date for the nation competition has not been announced.
---