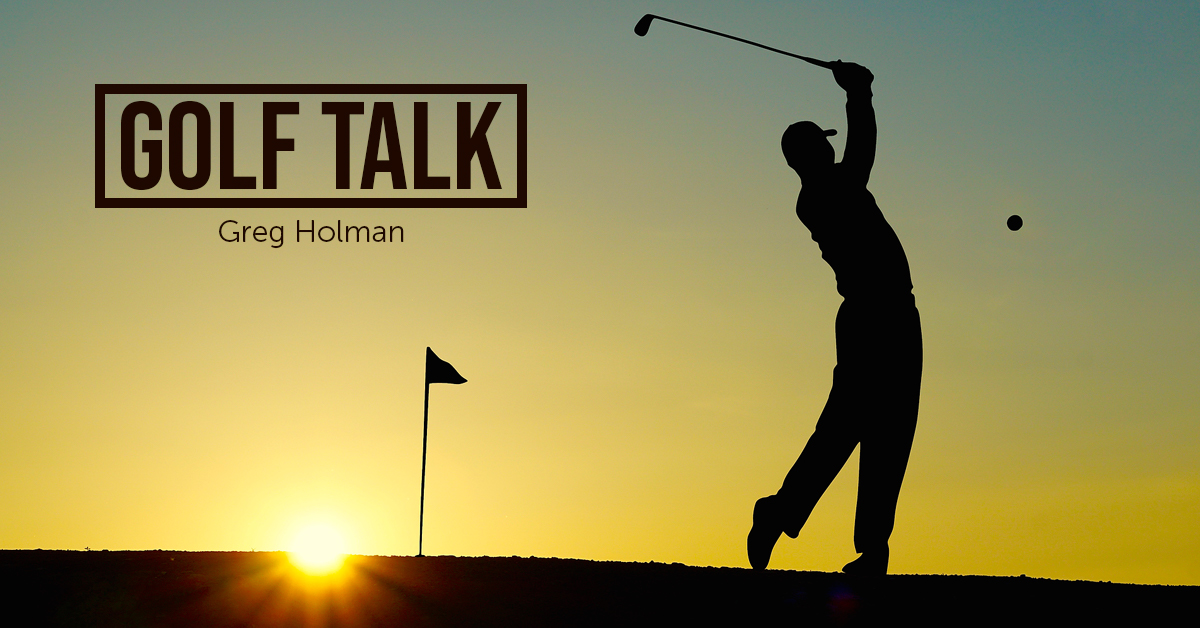 Golf Talk With Greg Holman – #53
Before you get out on the links next spring, do two things: Practice your putting and brush up on the rules of golf.
At the risk of ruining a friendship, play match play by the strict rules of golf. You are almost sure to win a few bucks if you know how to penalize your opponent. I haven't played much match play except in a tournament in college and a few club championships along the way but I learned my lesson the hard way. Before I get to that let's review a few of the rules that differ from regular stroke play.
Match play favors the aggressive golfer because a big number on one hole only means the loss of a hole rather than being two or three strokes behind. You can also concede putts or the entire hole in match play. One of the strategies is to make your opponent putt short putts at the beginning of the round, give the two-footers in the middle of the match, and make him putt the short ones at the end of the round.
In stroke play playing out of turn is just a breach of etiquette while in match play your opponent can request for you to replay a shot if you hit out of turn. Hitting from outside the teeing ground is a two-stroke penalty in stroke play. In match play your opponent can request you to replay the tee shot. On the green if your ball strikes your opponent's ball it's a two-stroke penalty. There is no penalty in match play.
Now here's a question that is often asked in match play. What if your opponent concedes a putt and you putt it anyway and miss? The answer is it doesn't matter. The moment your fellow competitor gave you the putt, your hole was over. And you can't rescind a conceded putt. Once you say, "It's good", that's final.
Now here's something that I am not proud of that happened to me. If only the match had been match play.
In an 18-hole stroke play event, the University of Missouri-Rolla played Central Missouri State University in Warrensburg on the campus golf course in Rolla. It was four ball event which meant the score that counted for your two-person team was only the lowest score. We had a comfortable 6 shot lead going into the 12th hole, a short par 4 birdie hole. My partner and I hacked it up the fairway and we each had a short putt for bogie. My comrade putted and told me that was for six. I hadn't seen him putt so I assumed he was in the hole for six when in fact he had picked up when he missed his bogie putt. I missed my short bogie putt and also picked up, so we did not record a score on the hole.
In match play it would've been loss of hole in stroke play, as soon as we teed off on the following hole without rectifying the situation it was disqualification. If we had caught the mistake before we teed off we could've replaced the ball with a penalty and recorded a 7 and we would've won the match.
---
More Golf Blogs
Most Recent News