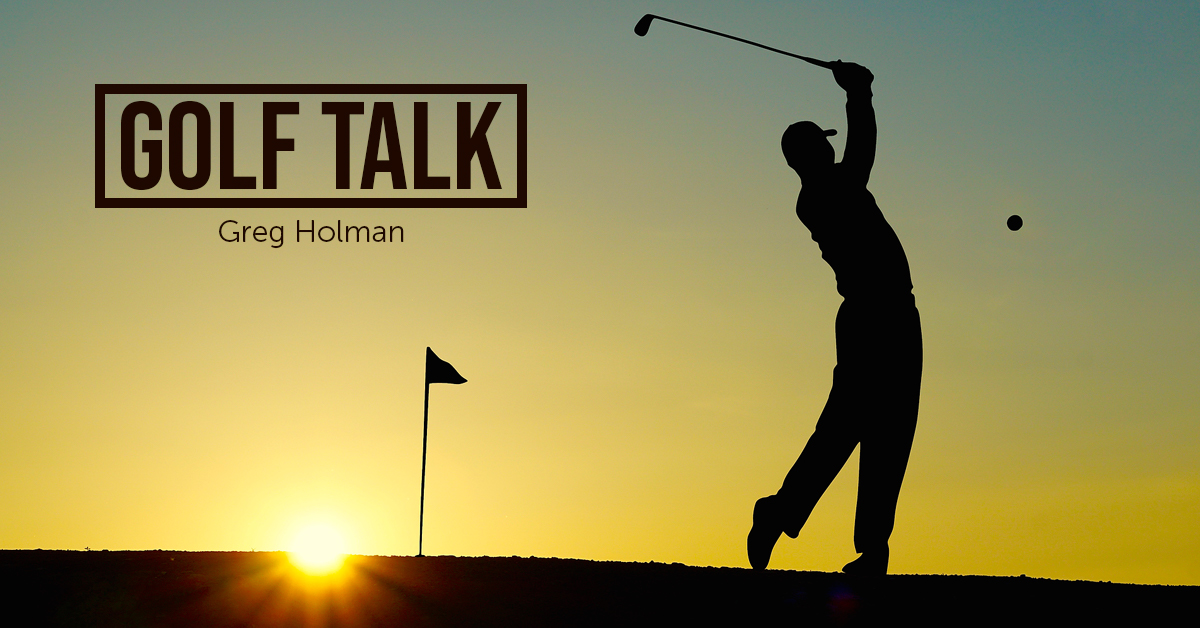 Golf Talk With Greg Holman – #54
What does the golfer want for Christmas? Besides a 70-degree day during the holidays, believe me, a golfer wants golf balls.
It may not seem like an original gift, but it certainly is a practical gift. And keep in mind any golfer that can hit his weight off the tee wants a certain brand of golf ball. For me it's always been Titleist. I use the Pro V1, and it's already on my list.
If your spouse uses Titleist's, do not give them Top Flites. He or she will open the gift and say, "Thanks for the golf balls." But if it is the correct brand the response will be "Just what I wanted, Pro V1's!" And let me tell you, that brand of golf ball is hard to find. I went to four different Dick's Sporting Goods stores and each store was all out. I finally ordered them online and they arrived the day before I went on vacation. They say three days. Allow at least two weeks this time of year.
Remember it isn't enough to just get Titleist. There are many sub-types of Titleist's and some are found at Walmart. You will not find Pro V1's at that super store. Only at a pro shop or online through a golf outlet. So there's a nice $50 gift… a dozen Titleist Pro V1's.
What are some gifts a golfer will appreciate this holiday season? If he has a favorite sports team, headcovers for his woods might be a winner. He'll need to pick out his own golf shoes, shirts and shorts. Windbreakers are nice gifts. I like the Columbia brand. Remember it's impossible to swing in a heavy jacket. Avoid buying individual clubs like a putter or wedge without consulting the giftee.
While we're on the subject here are some golf gifts that will be a waste of your money:
A huge bag of tees.
A golf cleaning kit.
A golf towel (unless it's monogrammed and from Pebble Beach).
An automatic putt returner (they do not simulate the real thing). If you have carpet that is smooth, putting to a quarter is just as effective.
Golf balls that float or explode. They aren't going to fool anybody.
The worst present ever – an off-brand set of clubs. Waste of money. They won't last, and the other golfers in the group will laugh.
Merry Christmas, and hit 'em straight!
---