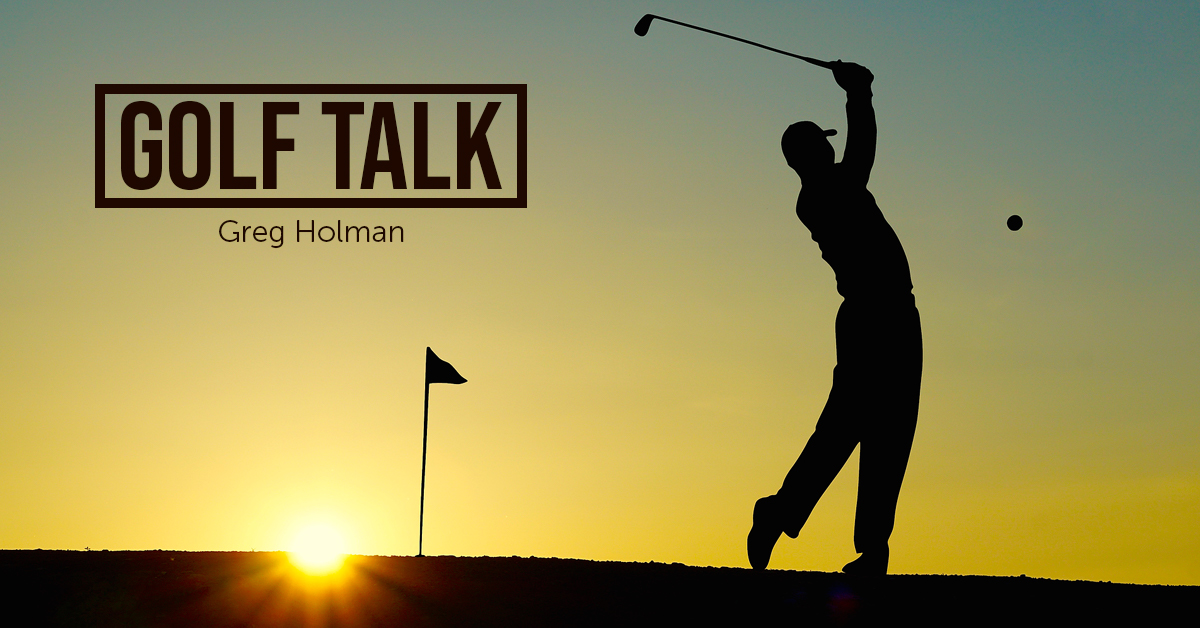 Golf Talk With Greg Holman – #47
Click play to listen to Greg's blog, or read below.
Last week we talked about the difference between young professional and senior professional golfers and the fact that the younger players swing from the heels without regard to the consequences and have no fear. The average player should have fear. That doesn't mean to play defensively, but it does mean to play smart. The perfect example is the course I played last Saturday… The Links in Columbia.
It's a very short and tight course. We played the gold tees or the next to the back tees. I think they had four sets. The course featured three par 3's, three par 4's, and three par 5's. It's only a nine hole layout of some 2800 yards. We played it twice. A couple of the par 4's would be driveable if you can thread the needle. It's not worth it. All three par 5's could be reached in two. It's not worth the gamble. The three par 3's are all birdie holes. So how did I shoot 93 knowing this?
I had 36 putts including one four-putt, and four penalty shots. We've talked about this before. I was unable to avoid the big number. Few golfers hit the ball dead straight. If I'm playing well I hit a draw. I learned that at a young age to get more distance. The problem is, I don't practice enough to count on it, so instead of hitting down the right OB line hoping for a draw, I should have aimed down the middle. A straight ball would be great. A draw wouldn't kill me. I'd be on the left-hand rough with a short iron in my hand. The first and fourth holes are like that.
I was able to bogey the first hole both times, the second time with a penalty shot, but the 4th hole had my number. I should've learned by now you can't go right. I went right and I went right twice, the second time around. The hole is only 348 over a hill down to the green over a creek. The creek is about 50 yards in front of the green. Hit the ball down the left side about 220 then favor the right side with your short iron approach. The green is on a crown so the ball will roll off either side but the left side is worse. A hole you definitely have to play smart.
Number two is also an interesting hole. A short par 5 dogleg left. You have to stay right. I found the fairway twice and made 5 and 6 with a wedge in my hand. I need to work on that shot. It's a fun course to play but as my golf teacher used to say, "it can eat your lunch." By that he meant you need to play smart. You can make 7 or 8 real easy if you are stubborn or don't play the terrain because the ball will not stop rolling sidehill.
After watching the senior tour a week ago, I'm convinced a senior pro would shoot 60 on this course. But we aren't pros are we. If you are a bogey golfer you should be able to break 80 on this course but you won't.
Hit 'em straight… Especially on this course!
---