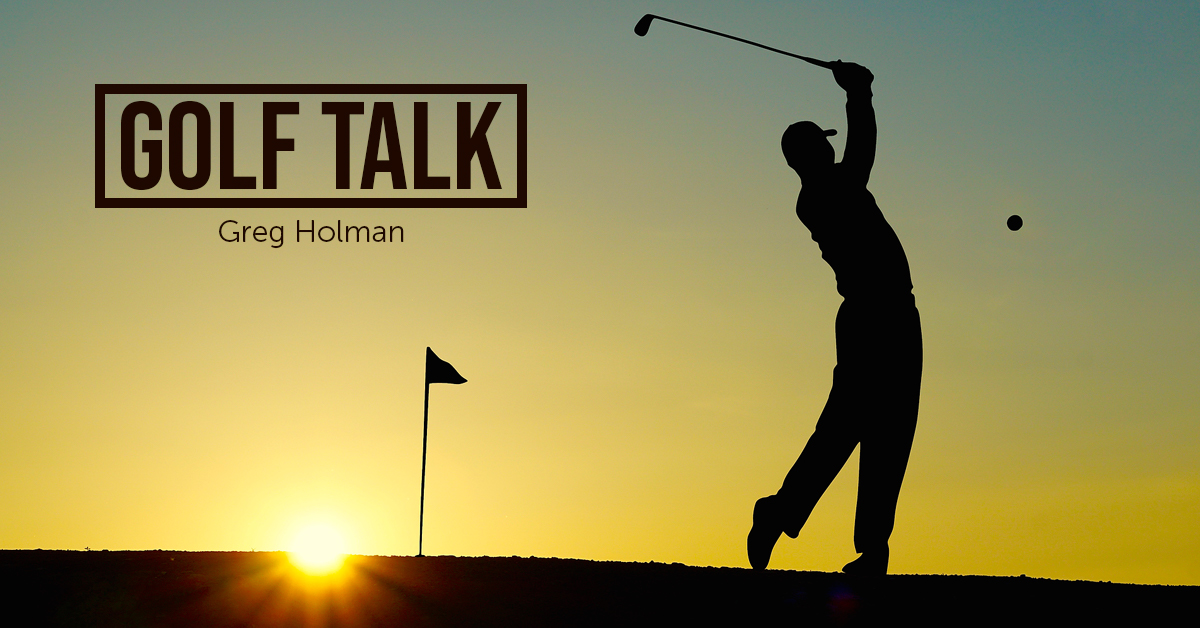 Golf Talk With Greg Holman – #57
Countdowns are popular this time of year. There are countdowns for best songs, best sports plays, and best car crashes, so I thought I'd do a countdown of my favorite golf courses.
I've been fortunate to have a dad that likes golf almost as much as me, and a tolerant mom who is my #1 spectator. Having said that, there are a lot of great golf courses I have never played. For instance I haven't played golf outside the United States. Also there are a lot of terrific golf courses in Missouri. I've played Bellerive in St. Louis and all the courses at the Lake of the Ozarks and in Branson, but I haven't included any of the links in Missouri on my list. Also I prefer hilly wooded golf courses over desert courses.
So here we go starting with #10: TPC at Scottsdale, formerly known as The Princess. It's the one on television with the Rowdy Gallery. The 16th hole is a short par 3 with a grandstand down the entire left side of the hole. Even the pros are intimidated here because they know they will get booed if they miss the green. of course when I played it there was no gallery. I missed the green on that hole and had to settle for a bogie. I don't remember all the holes but I do remember it was hot, about 100 degrees and I didn't play especially well that day back in 1995.
#9 is the King and the Bear course at St. Augustine, located at World Golf Village. Named after Arnold Palmer and Jack Nicklaus, who designed the course, it has an interesting design and is not extremely long from the middle tees. And it was in great shape the day we played it.
#8 is another Florida Course, but much tougher… PGA National at Palm Beach Gardens, the home of the bear trap, holes 15, 16 and 17. The course was immaculate and there wasn't one easy hole. By the time I got to #15 I already had 72 shots but I did manage to play these three holes without a penalty shot because I stayed dry.
At #7 it's Doral in Miami, Florida. I got a chance to play the Blue Monster when I was 15 on the first golf trip we ever took and I shot 79 from the back tees. It was one of the best rounds of my life, a 38 on the front even though the Bermuda greens gave me fits. I mentioned that I like tree-lined fairways, particularly pine trees, over flat or desert courses.
So #6 is the Grand National at Auburn, Alabama. My dad and I have played several of the courses on the Robert Trent Jones Trail and this is our favorite. The Colonial style clubhouse is perched on a hill above the course. The track features a lot of water with forced carries, and the greens are large. There are birdie holes but there is trouble everywhere. There are 26 courses on the trail and they are affordably priced. I believe we paid $60 when we last played the Grand National and that was about 15 years ago. I looked up the price and it is $65 now. It's worth the trip. You can drive it in one day and I love the town of Auburn, a college town with a rich football tradition. There are lots of great restaurants close to campus, about 15 minutes from the course.
I'll recap my top five next week. So for now I'll say hit 'em straight!
---