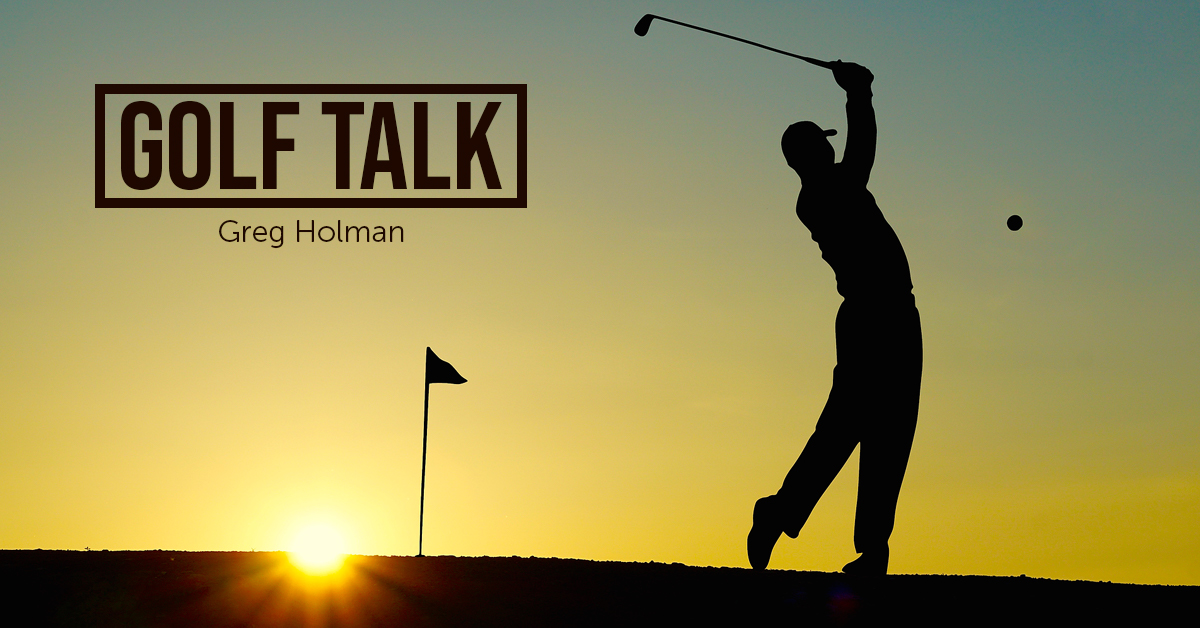 Golf Talk With Greg Holman – #62
The countdown continues to Spring and the return of the golf season, but for now we in Missouri have to confine ourselves to indoor putting and golf tournaments on TV and videos on YouTube. For this blog I'd thought we'd take a look at golf celebrations and how to celebrate when you hit a great shot or win a local tournament or nassau.
Just like the game itself, the early celebrations were nothing more than a smile and handshake. When Ben Hogan won the British Open in 1953, he doffed his cap and shook hands with his playing companion. It would be bedlam today if a golfer had won the Masters and US Open that year and then wrapped up the season by winning the British. He did get a ticker tape parade back in New York, but he was always reserved on the course even in victory.
Arnold Palmer was a lot more flamboyant. When he won the 1960 US Open he ripped off his hat and tossed it high in the air and ran off the green.
Jack Nicklaus had a routine. His last major victory came at the 1986 Masters. At the age of 46, Jack had a historic back nine at Augusta National but it was the birdie on 17 that sealed the deal for Jack and the magical call from Vern Lundquist as Jack surveyed his 20-foot putt. "Maybe… Yes sir!" He dropped it and did a double fist pump with his putter held high in the air.
Then there was Tiger. So many memorable moments in his 82 tour wins, tied for #1 all-time with Sam Snead. As far as I'm concerned the one that was most important to his career was his first major victory at the Masters in 1997. Dressed in what would become his traditional Sunday red with black pants, he destroyed the field and finished the 18th with multiple fist pumps and at 21, became the youngest winner of the green jacket. His mom and dad were on hand for emotional hugs to celebrate his 12 shot victory.
So how should you celebrate a good shot. I'd say it depends on the shot. I like twirling my club when I like my iron shot or drive. I like the putter lift to imitate my hero, Jack Nicklaus when I make a long putt. But I approve of throwing a club when you make a hole-in-one. It was at dusk when I logged my first ace at age 16. The shot was witnessed by my mother and sister who had come to pick me up from the course because I didn't have my driver's license yet. When I struck the 4-iron and saw it roll toward the hole and my sister said it went in, I didn't believe her and started sprinting down the fairway to find out she was right. Sprinting is an approved celebration for an ace. My second ace I clearly saw and it was more talk than action. I remember saying over and over to my golf buddy, "can you believe that?" There was no sprinting at age 59 but it was still a great thrill.
So to recap, fist pump or twirl for a great shot or putt, but refrain from yelling. Anything goes for a hole-in-one. I hope you sink one this year.
Hit 'em straight when you can get on the course!
---