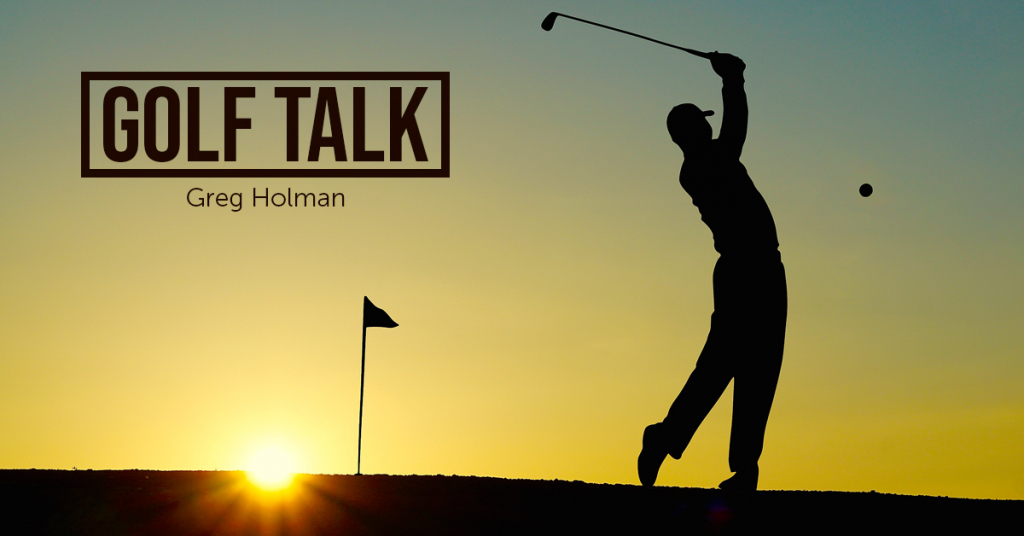 Golf Talk With Greg Holman – #97
Click play to listen to Greg's blog, or, read below.
Do you re-gift? A dozen golf balls are the perfect re-gift. With the holidays quickly approaching, I thought we would talk about what golf gifts to give and which ones not to give. I got the idea for this segment from looking through all the golf related gifts I've received in the past that either got thrown away or are still collecting dust at my house and garage.
A dozen golf balls are a perfect gift for Christmas, birthday or Father's day, but some golfers are very picky about the brand and type of golf ball they play. I've never known anyone that didn't like Titleist golf balls. They've been the best-selling brand for years and the most popular ball on the PGA Tour. Beware, you can get cheap Titleist balls. I'm not the player I used to be, but don't give me Titleist DT's. They feel hard and don't seem to produce the spin of the ProV1. Sometimes used balls are disguised at the store. That's a poor gift in my book. Also I only play with white golf balls. Yellow is a popular color and pink for women, but check with them first or observe what color they use.
Top Flite golf balls are the worst. They are hard and won't hold a green like a Titleist. I use them to practice with in my backyard. So make sure you are getting the correct brand, color and type.
Gloves make a nice stocking stuffer. I personally don't think brand is as important as fit. Sneak into his or her golf bag nd find out what size they wear. They come in small, medium, large and extra large but also cadet medium, large and extra large. Cadet means short fingers. Almost all gloves are white. Also make sure you are getting a glove for the left hand if they are right handed. Like I said the department store chains will probably have the best price on gloves from Callaway, Titleist, or Nike. I would go to a sporting goods store to get the golf balls though.
Now for golf supplies that do not make a good gift. Tees. Don't waste your money. They are free now at many golf courses.
A golf cleaning kit. No. He can get the same results with an old toothbrush, comet and furniture polish.
Another big waste of money, although they look nice, are golf gift sets like three polo golf balls made of soap and Christmas tree tees. $25? $50 at the upscale department stores. Don't pay that. I do have one gift set that is a Christmas tee tree that I set out every year for decoration, but I would never break it open and use the tees on the golf course.
So the moral of the story is, choose practical golf gifts. Buy new and make sure you have the size right.
Hit 'em straight!
---