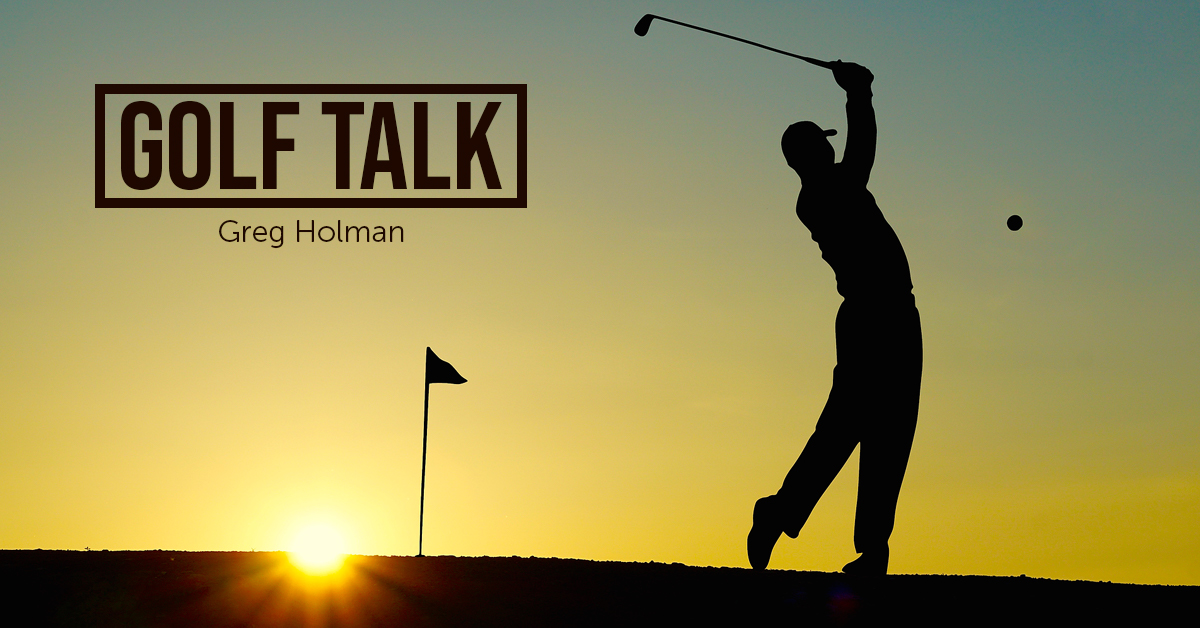 Golf Talk With Greg Holman – #98
Click play to listen to Greg's blog, or, read below.
Golf's popularity is at an all-time high. It hasn't been that many years ago that a tee time wasn't required at The Lake, Branson, or Columbia courses. All that has changed. Not only have prices gone up, availability has diminished. It's not out of the ordinary to call for a tee time and hear that the course is completely booked. Golf had a resurgence after COVID too. It's one of the safe outdoor sports without human contact.
Where am I going with this? After two golf outings in Branson over the weekend I was reminded that sometimes you have to play golf out of your comfort zone. I paid $102 for an 18-hole round of golf with a cart with a discount for staying at the resort that owns the course. I thought that was a little high, but we were on vacation. Then we were paired with three other players. One only plays a couple of rounds per year and the other two were a young couple just learning the game. I knew it was going to be along day, but it was refreshing to visit with strangers who enjoy the game as much as I do.
Even though the beginners had not learned about the etiquette of the game like who goes first and not stepping in the line of another player's putt, they were quiet when others were swinging and they complemented my good shots and vice-versa. I didn't play my best round of golf and we spent a lot of the time ball hunting and we got warned for slow play, but it was still a good time, plus they were country music fans, so we had that in common.
The other round of golf I played was with a single gentleman that worked at the course. He was a little gruff but was very helpful with my course management. He knew the subtleties of the course and the distances. I felt a little rushed, but when he left after the front nine (because he was a little on the impatient side and the course was crowded), I was able to relax and shoot my best round in ten years on the back side.
So the moral of the story is resign yourself to the fact that when playing an away course you'll be subject to situations out of your control, kind of like being in a traffic jam, (which they have plenty of in Branson). There is nothing you can do about it.
One more thing about playing golf in Southern Missouri, you may be playing on Bermuda grass and it's quite different than greens in Northern Missouri. Bent grass like we have around here, putts true and the break depends on the slope. On Bermuda grass, grain dictates the break. It the grain is strong enough, a putt may actually break uphill. To check the grain, look at the cup and see which way the grass is growing. If you are putting into the grain, even a downhill putt will be slow. Downhill with the grain putts will be extremely slick. There were a few times our group had trouble keeping the ball on the green. So the rule of thumb is, on Bermuda grass the grain exaggerates the outcome of the putt.
Hit 'em straight!
---