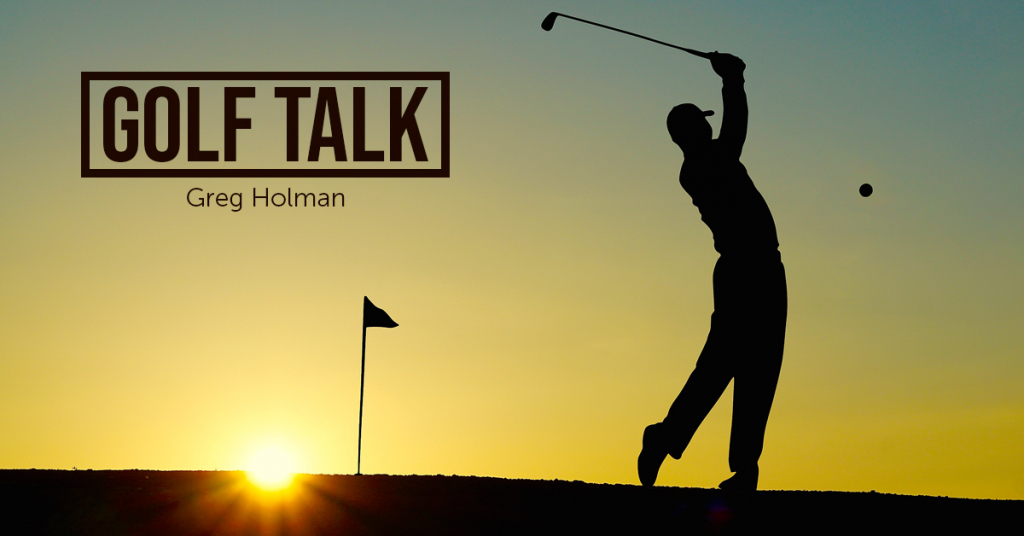 Golf Talk With Greg Holman – #101
Click play to listen to Greg's blog, or, read below.
There was an article in Golf Digest about ten golf traditions that need to change now. I would like to take a look at some of those traditions and argue why they should remain in tact.
The first tradition deals with the hole-in-one. As the saying goes, a person that sinks an ace should buy drinks for everyone in the clubhouse. That should not change. It's reason to celebrate. How often does it happen? I've been lucky enough to have two. I was only 16 when I made my first and I was willing to buy a soda for everyone. Luckily it was at dusk, and the only people on the course were me, my mom and my sister. I bought three pepsis. It was worth it. The second time it happened, in July of 2017, I only had one witness. I bought him a beer. When we got back to the clubhouse, there were three guys playing cards but they didn't want a refreshment because they were about to leave. I got off easy both times, but don't take this institution away.
I have not heard about the tradition of not changing your shoes in the parking lot. Apparently the editors of Golf Digest don't play the same public courses I do. Everybody does it.
#3 – Starters giving long monologues on the first tee. If I'm playing a course for the first time, I want to know everything about it. Besides I like talking to the starter. I hope to be one some day.
The next rule to tackle is courses that are cart only and do not allow walking. I say if a course is walkable allow walking. There are courses in the mountains of North Carolina that you just can't walk. The carts can barely make it up the paths. But as a general rule, walking should be allowed.
How about clubs prohibiting employees from accepting tips. That's fine but I'm not going to give the course a tip for something an employee earned.
I agree with Golf Digest on playing ready golf. The exception would be in a club championship match play when the honor could have a tactical advantage.
How about juniors being prevented from playing at certain times of the day? A junior golfer should be allowed to play anytime a regular member can play. A regular member can't play on ladies day for example or during a men's league if he isn't in the league. Here's the thing, there are times when the course is super busy, like on Saturday morning. I wouldn't take a junior or beginner out at that time, because he wouldn't have any fun. But if that is the only time that permits him to play because of work or other plans he has, he shouldn't be banned from Saturday morning golf.
The next subject is that everyone should play the same set of tees, presumably to speed up play. Ridiculous. That's an unfair advantage to the longer hitter or the more skilled player. If there are four in your group and they all need to play from a different set of tees, so be it.
If I was invited to play a private course like the Jefferson City Country Club, I would expect to pay for my round. I've done it many times.
And finally what about private clubs that do not accept credit cards. It would be good to know ahead of time. They should state this on their website, but I don't have a problem paying cash. Discuss. You can always leave a comment on my email at greg@radiogetsresults.net.
Hit 'em straight!
---