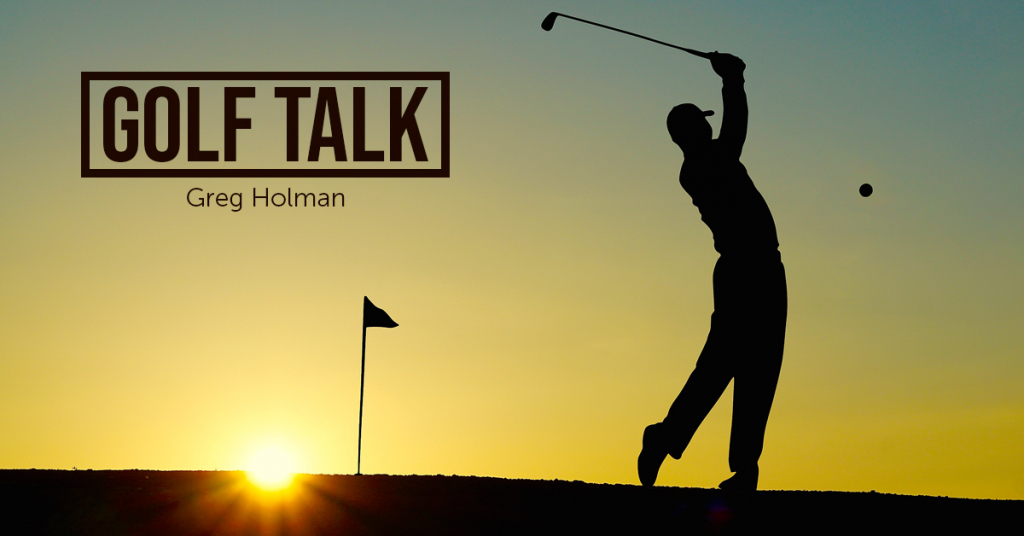 Golf Talk With Greg Holman – #102
Click play to listen to Greg's blog, or, read below.
This time of year is a good time to get a deal on golf equipment, but if you are thinking about taking up the sport or if you haven't played golf in a while but find yourself finally having some free time because of retirement, you'll notice prices have gone up.
So what do you need? First of all you have to determine how much you plan play in 2023. Two or three times? Once a month? Once a week? For two or three times, you'll just need the basic set. You may be able to find a set of Wilson woods and irons at Wal-Mart for a couple hundred dollars. Then if you are going to get serious about your game, but have not played before or only a few times, head to a discount store like Dick's Sporting Goods. You still don't need a full set. I would opt for a driver, 3-wood and hybrid. Then a 5, 7 and 9 iron plus a wedge. If the course you play has sand traps, I could recommend a sand wedge as well. You may have to buy that separately. You'll find they will really range in price from $50 to $200+. I wouldn't spend over 100. Top Flite makes a sand wedge that can be found in most department stores for under $100.
Now you'll need a putter, bag and golf shoes. Again the putter will vary in price from $25 to $500. If you can putt with the $25 one that's all you need for now. You may have to spend $100 on a bag. The nicer ones are $200. You can get a pair of Nike golf shoes for under $100. They don't have to be leather with metal spikes. Get a couple of dozen Wilson balls and two or three gloves.
Now let's add up the damage. Expect to pay $200 for the irons and another $100 for the woods and bag, plus $100 for the sand wedge and let's say $50 for the putter, $100 for the shoes and $50 for the balls plus $20 for the gloves. You can buy a pack of tees for $5 plus you'll find several on the course. The grand total is $725. That's a bargain compared to paying $1,000 for just a full set of Taylor Made Irons. When you can break 80 you might look at the nice clubs.
I hope those suggestions helped. Go to the driving range first and learn to hit 'em straight!
---