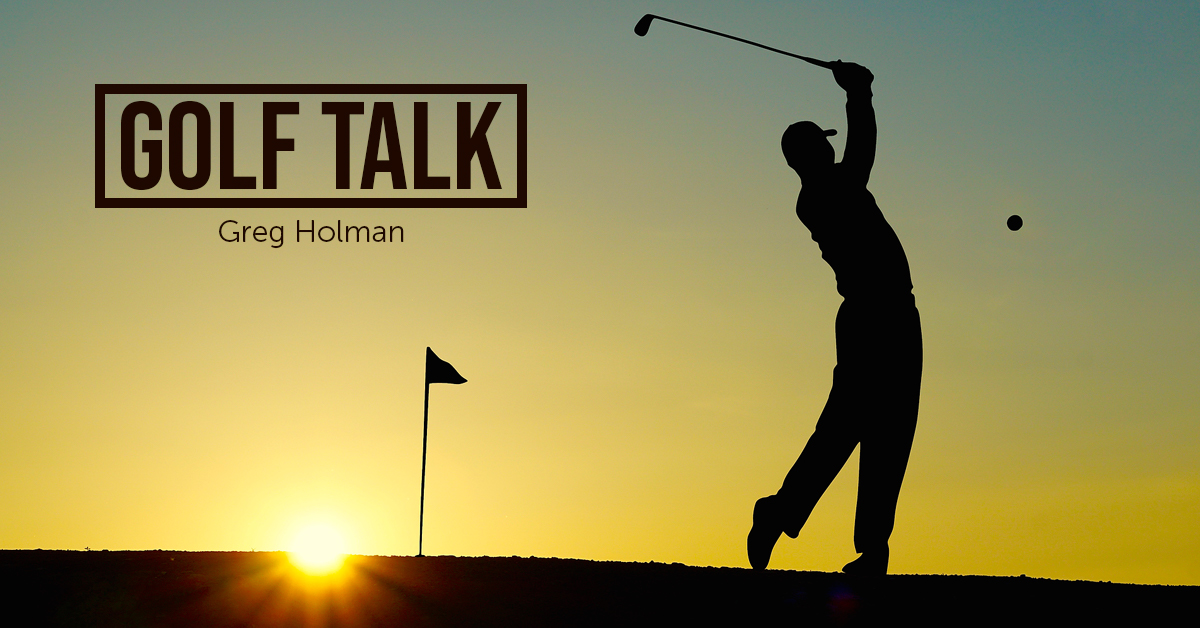 Golf Talk With Greg Holman – #104
Click play to listen to Greg's blog, or, read below.
Sadly we have reached the off-season in Mid-Missouri. There will still be a few sun-filled 50 degree days, so don't put your clubs in storage. I keep them in the trunk of my car year-round. Besides the extra weight gives me a little extra traction in the snow. Here are some things to work on when you are shut in.
#1 – Get stronger. Focus on your legs and core.
#2 – Increase your flexibility. I know, stretching is boring, but five or ten minutes a day is better than nothing.
#3 – Take 100 practice swings per day at about 50-60% speed.
#4 – Increase your swing speed. One way to do that is use speed sticks. These are weighted clubs. The entire routine takes 7 – 10 minutes two to three times per week. Many courses or golf centers have virtual golf now. I'll give a plug to the Mexico YMCA and Dick's Sporting Goods. Top Golf is another great resource. There is one in Chesterfield and coming soon to Columbia.
#5 – Review. I think I've mentioned this before. My nephew gave me a golf diary for Christmas two years ago. I love it. I have charted every round of golf I've played since then. Now I can go back and calculate the distance of my average drive, how many putts I take per round, how many greens I hit in regulation, not to mention my average score.
#6 – Test out new equipment. You can do so at a place like Dick's or on the driving range if the weather allows. The Hogan Company allowed me to try a couple of their irons on a loaner basis for two weeks for only $20 which covered the shipping.
#7 – Invest in an indoor putting green and chipping buckets. Even putting on your carpet helps. As far as a chipping bucket, ever heard of a trash can?
#8 – Selling old golf clubs can be fun. You can use apps like Offerup or Craigslist or there's always eBay.
#9 – Watch golf movies and read golf books. Some of my favorite books are the tried and true Golf My Way by Jack Nicklaus and Give Easy Lessons from Ben Hogan. And there are a lot of books on the history of golf which I find fascinating. One is simply titled, "The Masters." And the best movies for golf is debatable, but everyone loves Caddyshack. Then there's Happy Gilmore, Tin Cup, The Greatest Game Ever Played (my favorite), The Legend of Bagger Vance, Bobby Jones: Stroke of Genius, A Gentleman's Game, and I'm going to add Follow the Sun, The Story of Ben Hogan.
I guess 9 suggestions for 9 holes is enough.
I've given you something to digest, and if you do get a chance to play real golf in the real outdoors this holiday season, hit 'em straight!
---