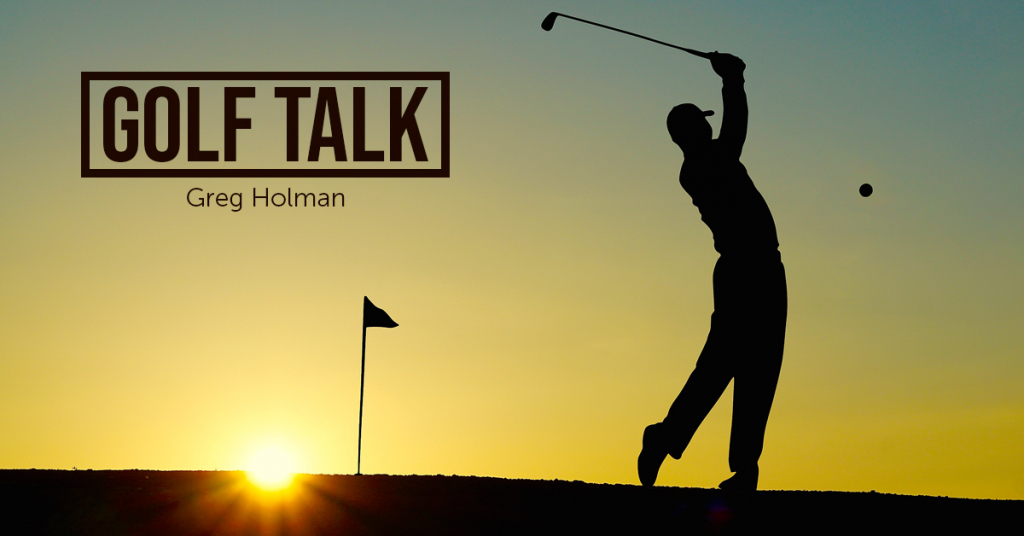 Golf Talk With Greg Holman – #105
Ordering a golf club is a lot different than it used to be. In order to get a set of irons in time for Christmas you used to need to place that order by the first of November. Of course you can always buy a set or an individual club off the shelf. Also many of the companies today will customize a club for you. I thought I knew exactly what I wanted as a gift but didn't know there were so many specifications. Shaft length, shaft stiffness and loft were the only considerations I allowed for. But the operator at the discount golf company who was helping me over the phone (you can probably guess what company I'm talking about) had many other questions for me. By the way, he was extremely nice and helpful.
He wanted to know what shaft I wanted. I said, stiff shaft, an inch longer. What kind of shaft? What do you mean? True temper, gold, blue, green, red? And what lie? Standard I guess. How about stepping? They can put the logo anywhere on the club. On anything I didn't understand I just said regular or normal. Then of course there was the lie, upright, standard? Just go with standard. Now choose your grip. What? Golf pride? I'd heard of that. Rubber composition, leather? Volky? I'm getting a headache.
The one argument we had was over degree of loft. I knew I was looking for a 54 degree wedge, bent to 53. He tried to tell me that was weak. Actually no, It's strong. The less loft the farther the shot will go, theoretically. I finally convinced him it was one degree strong. The person I'm buying the club for is looking for a wedge to fill the gap between his pitching wedge and sand wedge. Thirty minutes later we were done.
I kept the price under $200 but then when I got my statement I forgot about tax. I kind of blew the budget on that one. Hope he likes it. I want to hit that club. It's got more customized specs on it than a space shuttle.
When the order was finalized I thanked the operator for helping me place my order and for his patience. He said it was kind of fun and I learned something. I agreed. I hope hitting that club is just as much fun.
The point of the story is do your research. Know what all the specs mean and what you want before you place the order. Then hit 'em straight!
---