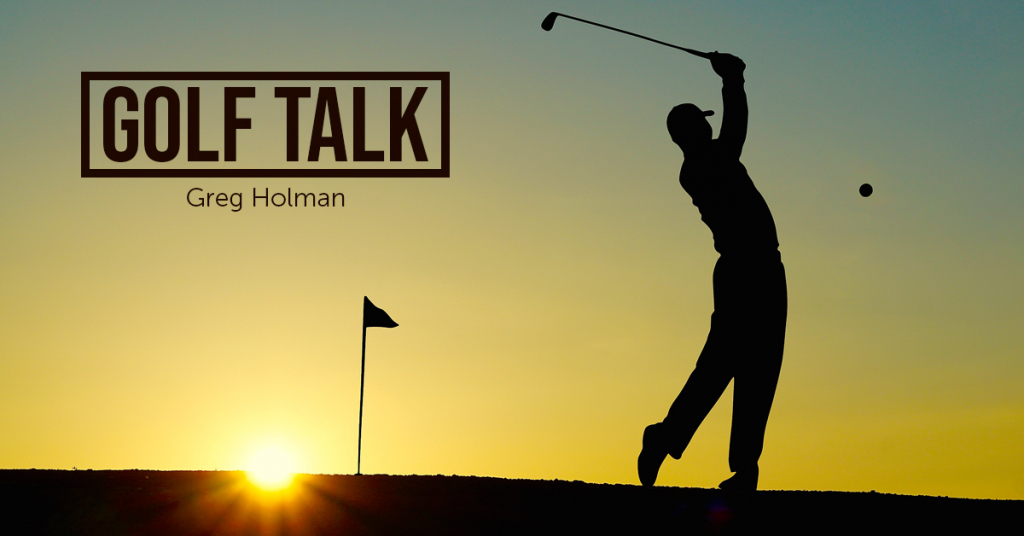 Golf Talk With Greg Holman – #106
Click play to listen to Greg's blog, or, read below.
We've talked about Christmas gifts for the golfer in previous blogs. I'm not sure we've mentioned golf movies. Any golfer would appreciate a Blu-ray copy of a good golf movie. Of course you'll want to check and make sure he doesn't already have it in his collection.
Caddyshack is a no-brainer, along with Happy Gilmore. My favorite is The Greatest Game Ever Played, based on the early life of amateur golf champion Francis Ouimet. It stars Shia Labeaouf as Ouimet, who doesn't have a bad golf swing. He said he trained for six or seven months, seven days a week with eight trainers and got down to a ten handicap.
My second favorite golf movie is Follow The Sun about the life of Ben Hogan. It's in black and white. Glenn Ford plays Hogan. I googled golf movies and was amazed many there are. I rated the ones I've seen on a scale of 1-10 with 10 being the highest.
Caddyshack, Follow The Sun and Greatest Game Ever Played are all 10. Happy Gilmore is an 8. Tin Cup is a 9. The Caddy from Dean Martin and Jerry Lewis is disappointing. I'll give it a 5. Baggar Vance is an 8. Bobby Jones is a 7 and Seve about Seve Ballasteros is an 8. I never thought of Going My Way as a golf movie. I'm not going to rate it.
Others that I have not seen that look promising are: Tommy's Honour, Round Of Your Life, Utopia, Eagle And The Albatross, and Little Loopers. You might be able to find these in a bundle.
I remember I designed a golf board game to play with my friends when we were bored or it was too cold and rainy to play. Map out one of your favorite local courses and roll the dice to determine the distance on your drive, second shot and so forth. A 6 would be a 300 yard drive, 5=275, 4=250 and so forth.
Once on the green, a one or two would be a one putt, a three, four or five a two putt and a six=3 putts. This was before we had good golf video games although it's too easy to make a hole-in-one on those. To give you a further example, let's say you roll a one on a drive. You are OB if OB exists on the hole, otherwise it's a mishit and only goes 150. You could roll again to see if you hit it straight.
Make up your own rules and have some fun. If you get a chance to play real golf, hit 'em straight!
---