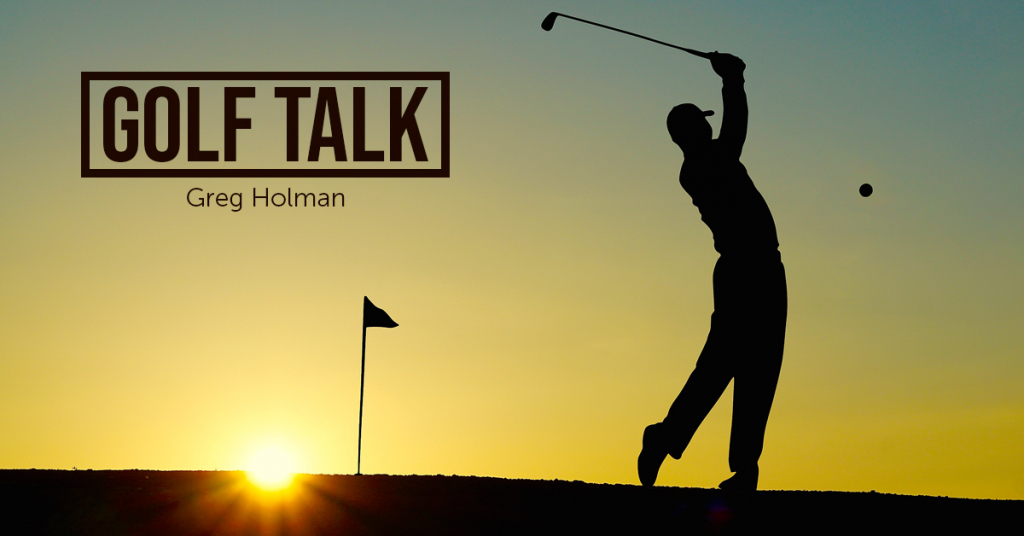 Golf Talk With Greg Holman – #109
Click play to listen to Greg's blog, or, read below.
One of the best golf tournament formats is the father-son. I've played several father-son events with my dad and we were lucky enough to win one. How many father-son winners can you name in professional golf?
There's a long list. Old and young Tom Morris, Willie Park and Wille Park, Jr., Joe Kirkwood Junior and Senior, Jack Burke father and son, Clayton and Vance Heafner. Then there's Julius and Guy Boros, Al and Brent Geiberger. In the modern era we have Jay and Bill Haas, Craig and Kevin Stadler, and Bob and Kevin Tway.
There was a father-son tournament over the weekend in Orlando. It was like the strong survive because there were so many injured players in the field. Even 12-year-old Charlie Woods was limping due to an ankle injury. One report says he rolled it on the driving range. The Golf Channel reported it was the result of growth spurt. Whichever story is true, the father and son pair limped to a 65 on Sunday and finished six shots off the pace.
VJ and Qass Singh won the event for the first time by being the first team in the history of the event to shoot two sub-60 rounds: 59-59.
The Daly team, Big John and Little John carded rounds of 59 and 61 to finish tied 2nd. Big John was limping and is scheduled to have knee-replacement surgery soon.
The team of Justin and his dad, Mike Thomas, were not injured, but Mike is 63, and they shot 57 to hold the first round lead, but came back with a 63 to tie for 2nd with the Daly's.
Some other scores include Jordan Spieth and his dad, a southpaw. They tied for 8th with scores of 61 and 63.
Super senior Lee Trevino and his son Daniel shot a respectable 62-65 for a tie for 13th. Annica Sorenstam, playing with her 11-year-old son Will, recorded rounds of 62 and 67 to tie for 17th. And 87-year-old Gary Player teamed with his Grandson to shoot rounds of 65 and 65.
It was a fun tournament to watch and most of the money goes to charity although the Singh team picked up $200,000. The main benefactor is the Arnold and Winnie Palmer Foundation which supports the well-being and development of children and youth in the Orlando area. It also supports health and wellness initiatives and strengthens communities and the environment.
If you get a chance, play a father-son tournament this year and if you are lucky enough to play at all this winter, hit 'em straight!
---