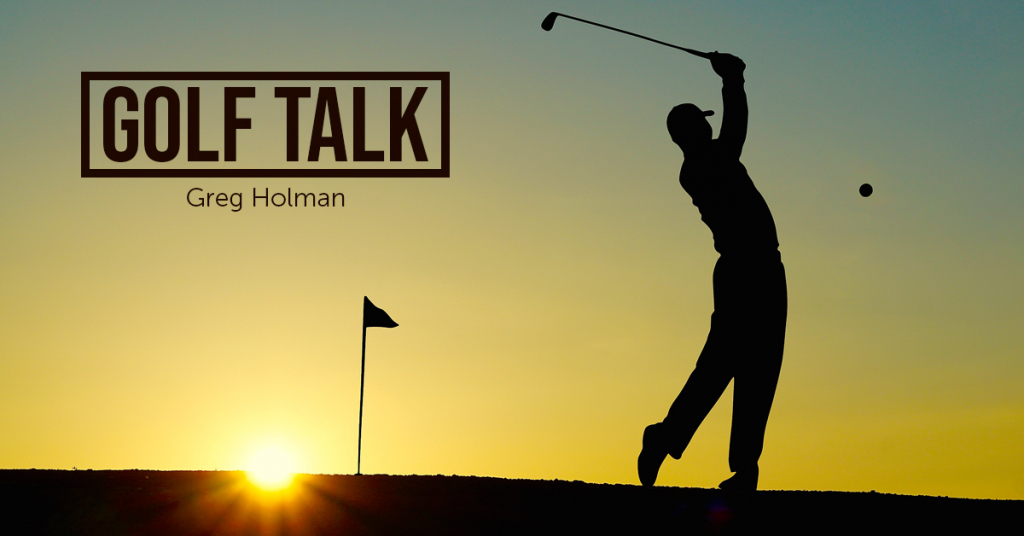 Golf Talk With Greg Holman – #114
Black, blue, white, gray, yellow, red, green. There are so many choices of which tee to play. So how do you decide? I grew up on a public course that only had one set of tees. It wasn't a long course but still, women and juniors were at a disadvantage. One time I was giving a playing lesson to a senior woman and we got to the 354 yard par 4 5th hole and I told her the ladies tee was 100 yards down the fairway. She said, "I don't see it." I said, "It's right here." And I just stuck a tee in the fairway.
The point is, play from an area you are comfortable with. Have fun. Don't make the game harder than it already is. If you play a course at the Lake, you might run into 5 or more sets of tees. Check the scorecard for suggestions. I always look at the 18-hole yardage. Any more I want to avoid courses that are longer than about 63-hundred yards. If you are a beginning golfer you might want to try to play a course around 55-hundred yards.
The scorecard may also suggest tees based on your handicap. For instance, the black tees or the championship tees will be for a long hitter or one that shoots par or better up to 76 (0-4 handicap). The next longest tees, let's call them the blue tees, would be for an above-average golfer that shoots 77-85. The white tees would be best for an average golfer that cards 86-95. These are sometimes referred to as the member tees. Some courses will have gold or silver or gray tees that are designed for seniors no matter the skill level. They just allow for a shorter distance. Then you have the ladies tees, usually yellow or red. Some courses will even have separate junior tees, or I would suggest the yellow or red tee for a beginner or a child age 7-12. So pick a tee that is age and sex appropriate and skill level appropriate to get the most fun out of your round.
I was also taught to play the ball up everywhere. That makes it easier to learn the game when you have a perfect lie every time, although part of the reason we rolled the ball up back in the 70's was because the courses weren't in as good of a condition in those days. You could hit long drives because the fairways weren't watered, but sometimes you ended up on bare ground or in some weeds in the middle of the fairway, which wasn't fair. The new school of thought with better managed courses, is to let beginners just play the ball down as it lies.
Whichever game you choose and tee you select, have fun. And don't play the tips, even when you become accomplished.
Hit 'em straight!
---